Welcome
Hello! We are Acting Out, a Birmingham, UK based acting group for the LGBTQ+ community. Originally established in 2000 as Gay and Performing Proudly (GAPP), in 2003 we changed our name to Acting Out to reflect our aim to be friendly and welcoming to all people. We are open to anyone over the age of 18 and we meet every Thursday between 19.00 and 21.00. We are based in the amazing Old Rep Theatre.
We are an inclusive group, comprising people from diverse cultural and social backgrounds, each bringing an individual and varied set of skills to the stage. From complete newbies to seasoned professionals, we are always looking for new members who are interested in any aspects of production and performance.
We produce and put on at least one play a year, and also perform every month at Up to Scratch in our home theatre! There are also regular social events outside of theatre, including curry nights, karaoke, and Christmas parties!
Interested in joining us? Come along to any of our weekly meet-ups or keep an eye on our social media for news of our next New Members' Evenings!
Current Productions
'Irreconcilable'
In Production
'Disappearing Britain'
In Pre-Production
Recent Events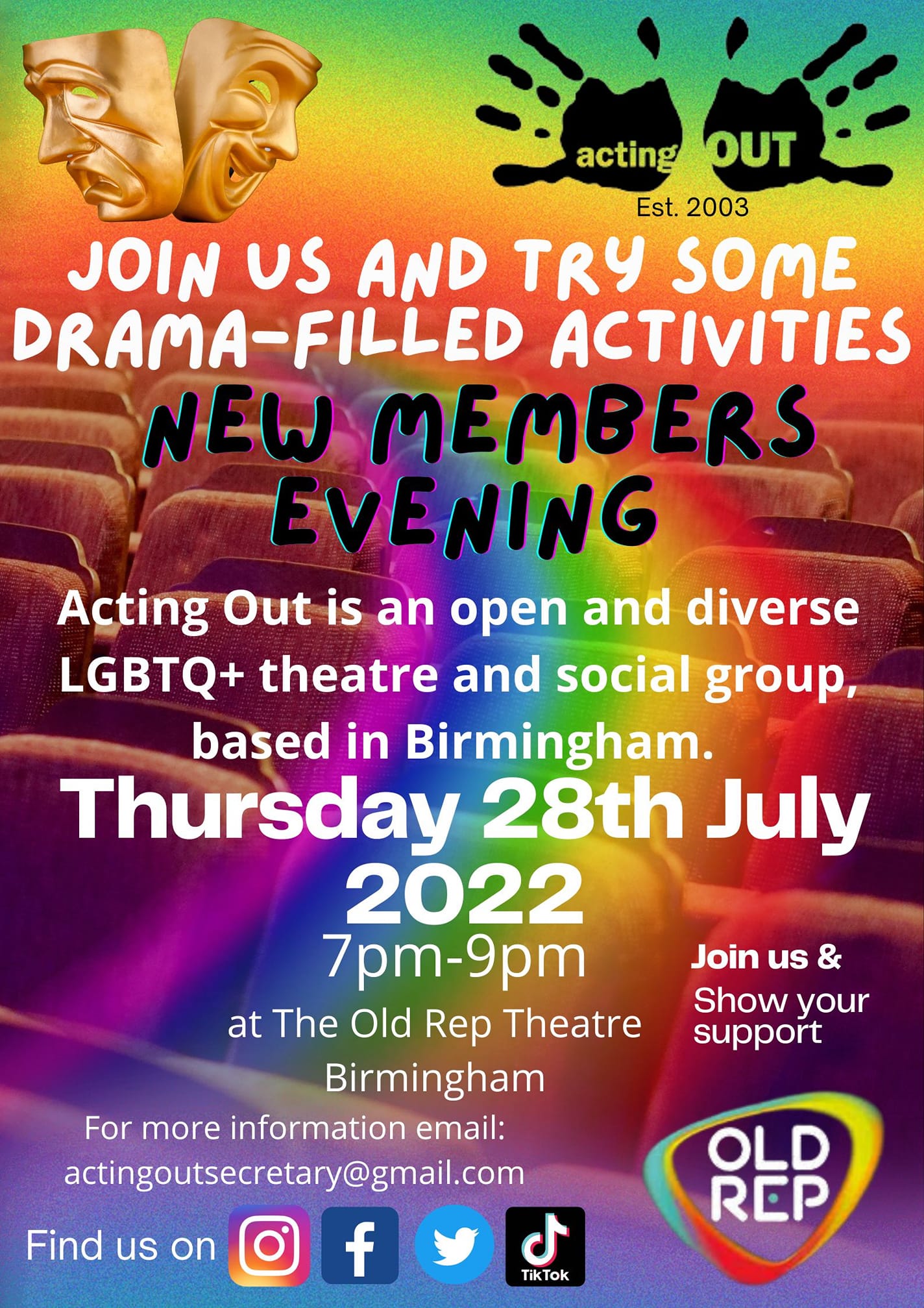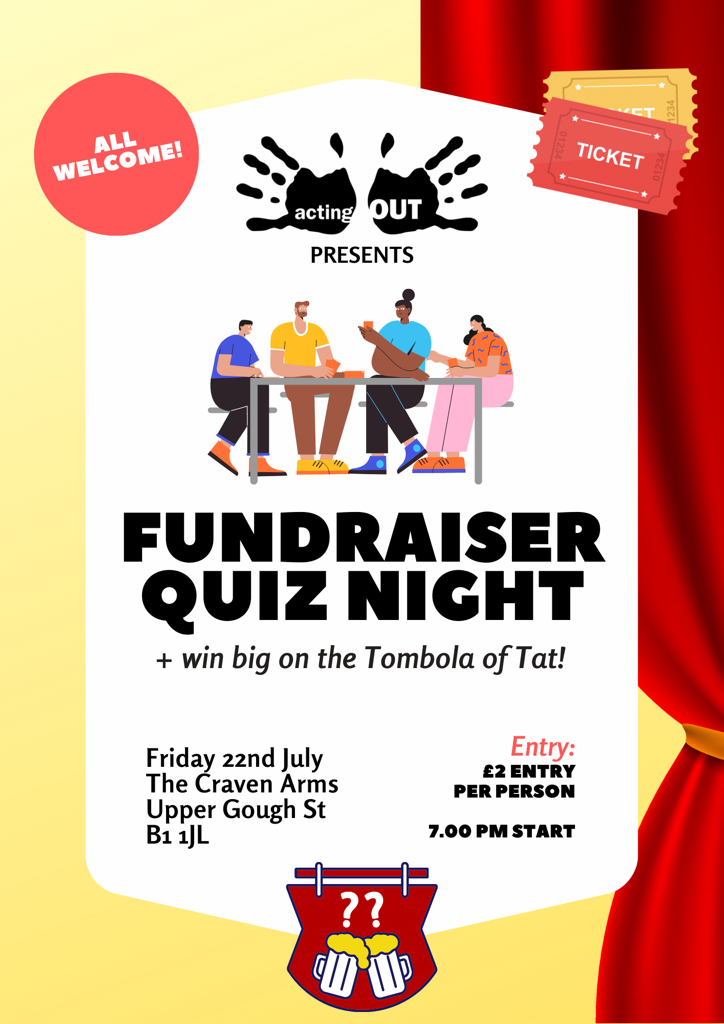 Fancy joining us?
Acting Out is based at the
Old Rep Theatre
, just a short walk away from New Street Station. If you fancy joining us, or you'd like some more information, email
actingoutchair@gmail.com
or reach out to us on one of our
socials
.